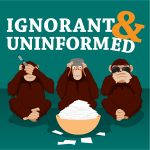 Reality TV.
Rascals.
Happy pills.
Newspeak.
Our Hunger Games foreign policy.
Withholding health care from the poor.
How do we choose?
THEY WERE SUPPOSED TO BE CAUTIONARY TAILS, NOT GUIDE BOOKS!!!
This historical moment when fiction flipped from utopian to dystopian.
***
Topic – Which creative dystopia came the closest to getting it right?
From – St. Coates, of Twitter
***