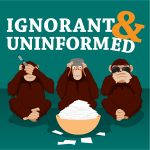 * THIS IS NOT A GREAT EPISODE FOR THE SQUEAMISH OR CLOSED MINDED *
Geoff is proper and has a solid retirement plan.
Ben blows rockets.
Max likes to play with it first.
***
Topic – You just picked your nose. Do you eat it, flick it, or wipe it?
From- No name