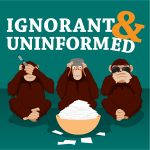 Oscar Wilde wrote the Ballad of Reading Goal while in exile after getting out of prison in 1897.
It's heart wrenching, beautiful, and we think – true.
Obsession. Hobbies. Love. Moderation. The quest for balance.
Chris Farley got it right in Tommy Boy.
***
Topic – Do all men inevitably kill the thing they love, whether knowingly or unwittingly?
From – – Tommie