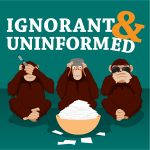 Max's countertops are magic.
Ben's Masked Singer prediction (issued on Feb 25th 2020).
Geoff's into refrigerators.
And thank God for Chef Mike.
***
Topic –
Swingers and the ways they help find each other. Is my own mom a swinger because she displays pineapples on her home? If your yard has pampas grass, does that mean you're looking for ass? 
From
– Brent Hite