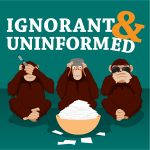 This week we're talking boats and names.
A Uboat named Deep Throat.
Tri-toons.
Interim the sailboat.
Classy AF the ski boat.
Wartortle the pickup truck.
And a kickboard named Red 5.
***
Topics –
If you had a boat, what kind would it be? What would you name it and why?
From – Ferrari