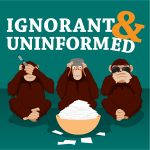 This week we're talking about Star Trek.
Are you on team Picard or team Kirk?
Both have their merits.
How much do William Shatner and Patrick Stewart influence your decision?
Does it matter which house the Sorting Hat would put them in?
***
Topic – Captain Kirk or Captain Picard?
From – Mike Jones