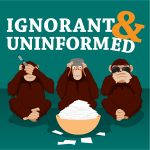 ** SUBSCRIBERS, I APOLOGIZE FOR BLOWING UP YOUR FEED. I LAUNCHED OUR NEW WEBSITE AND I'M DEBUGGING. HOPEFULLY IT WON'T BE TOO MUCH LONGER.
– Max
Is it a stapler?
Burt Reynolds?
An Apache helicopter?
We're just talking about spirit animals and totems, Jeeze….
***
Topic – Who or what is your spirit animal? What about your totems?
From – Dan