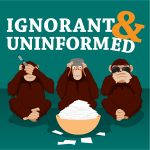 And everyone is invited!
The luminous and lovely Lady Hollywood sits in with us as we discuss all things pizza.
(Actually, a lot of the time we talk about The Great British Bake Off…)
Did you know there's a "Colorado style" pizza?
It's  got sopapillas for crust!
***
Topic – Deep dish or hand tossed?
From – Mike Reid