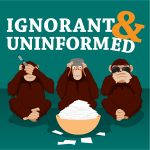 Timely. Serious. Awkward.
This week we have a conversation that everyone should be having.
(Although don't feel obligated to record and release yours. But you totally can if you want.)
We do our best to tackle a topical and tough topic – Consent.
Listen. Learn. Use this EpiDose as a launching off point to have your own conversations.
Please.
***
Topic – What does informed consent look like in day-to-day practices?
From – Adam and Jonah