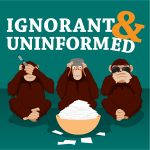 Alright everyone – it is that time of the night…
You know.
Time to take your lover by the hand, turn down the lights, and put on some music to get into the mood.
So, who is your go to? Janet Jackson? Barry White? Wham? Eazy-E? A movie soundtrack? Remember :
 – The Imperial march is anal-only.
– Tonys gets down to Usher.
– Hollywood prefers art-of-seduction-frat-boy-rock.
– Max reads the room.
– Geoff has bbq on the mind.
***
Topic – Whats songs would be on your Songs To Marinate That Ass playlist?
From – Dr. Zooks