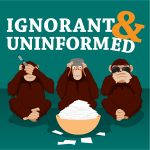 Are traditions important?
Do they keep us connected and grounded?
Or do they hold us back?
Dr. Zooks wants to know. Max is worried about sunk costs. Hollywood is a part-time psychiatrist. Geoff has no personal traditions and Outdoor Dave lends some gravity. Remember :
1) Traditions without heart and soul become mindless observance. 2) Addiction is about more than the substance in question. 3) Ritual youth sacrifice for the entertainment of the general population is a bad tradition. — Tune if for interventions, the origins of customs, guilt, shame, and monkey ladders.
***
Topic – Does tradition matter?
From – Dr. Zooks