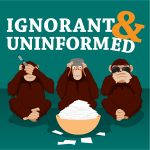 Happy New Year!
Now sit down, shut up, and listen to some real talk about love. What do you consider a successful relationship? Is a miserable couple who stays together better than a short fling everyone leaves happy? Amy wants to know. Geoff, our ghost, gets anointed. Max worked all last year on this question and Hollywood opens up. Remember :
1) Success depends on how you define it and what you measure. 2) Being in it to make an ex jealous probably is not a great place to start. 3) We are all products of our previous relationships. — There are NY love stories, doughnut holes of the ice cream world, movie goodbyes, sexy news anchors, halloween fails, John Mayer concerts, the comfort of our cages, and recognizing unhealth. I and U. Remember to ask ben about the magazine cover…
***
Topic – What does a successful adult relationship look like?
From – Amy O