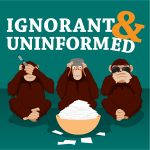 Are you getting better with age? Or has it been all downhill for awhile? Adam wants to know when we are in the prime of our lives. But which prime are we talking about? Physical? Emotional? Sexual? Hollywood has never been a better performer and Max has never been able to grow a better beard. Remember :
1) Using the standards of today to judge behaviors of yesterday is problematic. 2) Vocal chords are like a muscle. 3) Billy Joel has no clue what he is talking about. — This week is getting too excited, endurance athletes, college grabassery, creative breakthroughs, changing envelopes, vocal kegels, self-actualization, and dick titties. I and U. We are too lazy to fix this.
***
Topic – When are we in the prime of our lives?
From – Adam Aren