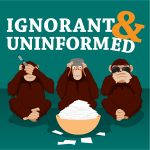 Things get real. We discuss the lies we tell ourselves inside the studio, while outside a wildfire burns less than 6 miles away. Benji is out being a good dad. The lovely Debbie Whitmore sits in and gets us started on the right foot. Hollywood is always in the mood with his jazzy vest. And Max likes to think about death with his motivational passwords. Remember :
1) Some lies are necessary. 2) It is amazing any of us make it to 30. 3) What people do and say has more to do with them than it does with you. — This week is negative self talk, self advocacy, imagining the worst, deserving our suffering, taking things personally, cool german word-phrases, the lie of enough, Dylan thomas, and poptarts. I and U. we cannot make it any easier.
***
Topic – How do you lie to yourself?
From – Geoff Watson