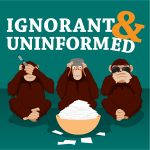 How do you like to read your words? Do you embrace the amazing advents of progress or prefer the tried and true? Are you an e-reader or book type of person? Max is old school in zanzibar. Benji makes his own ice cream. And Hollywood loves technology so much he sleeps with it. Remember :
1) There is a difference between passing a class and learning. 2) e-readers win on the road. 3) Percentages are not always valuable information. — This week is the novelty of novels, paperless problems, comic con hero worship, microfiche, the cloud, and two year coffee spills. I and U. Is this going to be on the test?
***
Topic – Which do you prefer: books or e-readers?
From – Phil Roerbacher