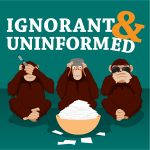 Oh, man. This is not for the faint of heart. Tawdry Hipburn wants to know if sex can get any crazier than it already has. Benji immediately goes to beastiality and a life saving drag show. Max is well traveled and a good sport. Ben loves Seal and Moscow. Remember :
1) Most people look better clothed. 2) Liam Neeson is a bad parent. 3) Being with a group of people changes how we act. — This week is ladyboys, traveling, vd drive, fantasy vs reality, strip clubs, grooming habits, razor blades, cosmonauts, and bathrooms abroad. I and U. So pure.
***
Topic – Ping pong balls or banana shows? How crazy can this shit get?
From – Tawdry Hipburn