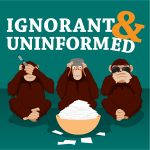 Everyone give our first time host, Geoff, a round applause. He was nice enough to fill in for Benji and then picked a doozy of a topic. Time for another round of marry, bang, kill! Our choices this time are Jack Black, Rob Schneider, and Kevin James. Max is a social climber. And Hollywood wants to marry himself. Remember :
1) Ms Krabappel is a given. 2) Fat, funny guys always marry hot chicks. 3) Uncle Joey gets around. — This week is about The King of Queens, Married With Children, Family guy, The Simpsons, Sex on segways, Jessica Biel, Saturday Night Live, The 4th wall, Jerky Boys, 2nd tier friends, and Full House. I and U. How rude.
***
Topic – MFK: Jack Black, Rob Schneider, or Kevin James?
From – Jeremy Taylor