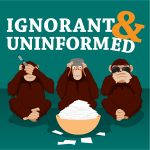 Do you follow the rules? Always? Even when you disagree with them? Or do you follow your own rules? Do you believe in personal liberty or government regulation? Are you on Team Captain America or Team Ironman? Mike Jones wants to know. Benji is worried about insurance claims. Hollywood draws the line at genocide. And Max doesn't like leashes. Remember :
1) The only way to beat batman is guilt. 2) Jean Luc Picard and the Enterprise can beat any mutant. 3) Superman is kind of a d-bag. — It's the role of government, liability, internal moral compasses, self-policing, regulatory agencies, and a whole bunch of superhero trivia. I and U. What's a nickel?
***
Topic – Team Cap or Team Ironman?
From – Mike Jones