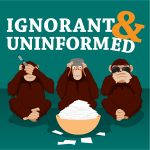 Why are Americans so lazy? That's what John S wants to know. Unfortunately Hollywood's the hardest working man in showbiz so he wasn't around to ask. Lucky for us – Tony Madonna and Greg Johnson dropped by. Benji thinks it has to do with entitlement, Tony blames the lies we were told as kids, Greg can't make up his mind, and Max gives props to the post office. Remember :
1) You're three yeses away from fame. 2) There's no such thing as an overnight success. 3) Almost all of us live better today than any rulers of the past. — It's the often unmentioned corollary to "You can do anything," the relationship between expectation and motivation, the audacity of asking, the truth of capitalism, and the reality of paying dues. I and U. Have you ever used a computer before?
***
Topic – Why are we, the American People, difficult to motivate?
From – John Schorling