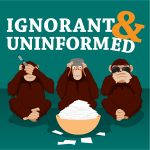 Happy Bastille Day!
What do Terrible Towels and mosh pits have in common? This week it's all about behavior in crowds. Is it even cool to hold your lighter up at a concert? Hollywood's out being awesome but we've got Tony Madonna and Greg Johnson in studio to help us out. Benji's a nonconformist with teleprompter issues while Max over-promises, under-delivers, and gets a slow clap. Remember :
1) Cellphones are the new lighters. 2) A hippy mosh pit is half way to a foam party. 3) The best way to get people to do anything is to have a cute girl do it first.– It's the interaction between the performer and the performed for, glow stick wars and the wave, expected encores, and the power of mutual hatred. I and U. Mail us your BBQ!
***
Topic – Cool or not: holding lighters in the air?
From – D Trayne