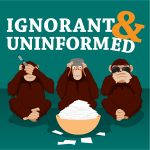 Remember two days ago when you sat down to a meal and thought, "Hmmm…this would really be better with a foon." No? But it's the shark of cutlery. Not like that other hybrid, that's just an example of putting two perfectly good things together and making a sub-par third. Benji called in sick. But lucky for us – Jay Seevers happened to be in town. Too bad he outed us on our t-shirt policy. Hollywood is all about bear claws and Max takes it way too deep. Remember :
1) Spife smiles are no joke. 2) Be careful with your absolutes. 3) Wolverine probably has hep. — It's the real reason utensils were made of silver, the battle between utility and decadence, first sword fights, and the wonders of Brazilian Steakhouses. I and U. Bearquake IV: The Fault in our Scars (TM)
***
Topic – Why don't we all just use sporks?
From – No Name