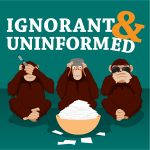 In honor of the new Star Wars movie…
How do you feel about sex robots? Long time fan, photographer, and sexpot Tawdry Hipburn really wants to know. Hollywood is worried about the human seed bank conspiracy. Benji wants a perpetually disappointed wife. And Max doesn't want to get elecrtocuted in the shower. Remember :
1) Shame and humiliation are wasted emotions. 2) Cyber clap is no laughing matter. 3) Sex robots might be the best thing to happen to the gay movement. — It's Mr. Potato Head, big data, coveting they neighbors robot, many moral and ethical questions, and Lucy Lui. I and U. Does sleeping with a robot mermaid count as bestiality? What if she's really hot?
***
Topic – Sex robots
From – Tawdry Hipburn