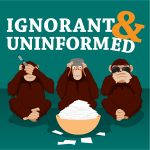 This one is for Winston……
How do you tap in euphoria when you need it? How do you turn all your bad feelings into good feelings? Does Back to the Future 3 count as a western? Amy O. wants to know. At least about two of those things. Benji is throwing more than Young Guns references in the studio. Max is lengthening the spectrum. And Hollywood is talking about peyote. Remember :
1) If you're taking hallucinogens – turn off your phone. 2) Sometimes it's hard to recognize when you're in it. 3) It wasn't Cisco that ruined the Wild Wild West, it was superman. — It's parking in blind people's spots, ensign ricky the mayan calendar maker, and scary car trips to no-returnsville this week on I and U. Game – Blouses. Happy Thanksgiving.
***
Topic – How do we tap into the joy we feel when we're chemically enhanced when we are in our darkest places?
From – Amy O.