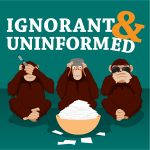 It's a good thing Jay Seevers decides to stop by. He's the only reason the show doesn't descend into a history lesson about the Cleveland Browns. Our good buddy, Felipe Nunez, wants us to talk football. Who are the best players of the last two decades? Remember :
1) Football is a young man's game. 2) Championships are a bunk metric. 3) If you decide to retire, stay retired. — It's Ed McMahon doing the Superbowl Shuffle, Michael Strahan banking, and Don Shula's Steakhouse vs. Troy Aikman's McDonalds. I and U. "Why would someone force Ray Lewis to kill them?"
***
Topic – Who is your all-time favorite football player at each position?
From – Felipe Nunez