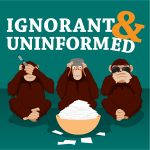 Are you like College Max and like it in the mornings? Are Benji-afternoon-geurrilla-style romps more your speed? Or, do you prefer to do it in the evenings like Hollywood? This week, Mike Reid wants to know – when is the best time to have sex? Don't mind the technical difficulties around the two minutes mark, it was just us thinking about Nic Cage. Remember :
1) Humor gets lost in translation. 2) Morgan Freeman could make gibberish sound compelling. 3) There's a good reason all the aliens in Star Trek look like humans. — It's sad facts about teenagers in Japan, awkward pre-teen party games, and optimal lighting conditions. Benji chooses Kristen Wiig anytime, Max takes Tina Fey in the afternoon, and Hollywood picks that one cast member whose name he can't remember. I and U. We're gonna change our format and start reviewing porn…call it Golden Shower Hour!
***
Topic – When is the best time to get it on?
From – Mike Reid