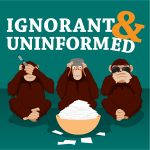 Benji's has done it solo, Max has done it with another man, and Hollywood will never do it. This week we're talking about skydiving courtesy of Tim Mahon. Did you know that you don't really have the sensation of losing your stomach when falling out of the plane? Or that the state of Alabama isn't exactly sold on safety? How about the face that you can actually choke on oxygen? Remember :
1) Passionlessness can ruin even the coolest of things. 2) Mind set matters. 3) 4 year old Ben was scared by Splash Mountain. — It's the feeling of watching your friends disappear out of a plane, the distance between anticipation and the activity itself, and what a 10 year old taught Benji about diversity. I and U. 1-2-3 GO!
***
Topic – How would being forced to skydive change your perspective about life and death?
From – Tim Mahon