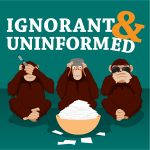 Our homie, Felipe Nunez, gave us a game to play – In a battle of the bands with your soul at stake, who would you choose? Good thing our buddy, Mark Sprague, was sitting in to lend us his line-up. It doesn't matter that we can't remember how to keep score, it's cool. We totally got this. Remember :
1) Land owning feudal lord is not a category. 2) This game really shows our 30-year-old-white-guy-music-tastes. 3) Billy Joel is Hollywood's soul champion. — It's Bob Marley's magic rainbow powers vs the Goblin King vs Freddie Mercury's mustache vs panty-droppin' Phil Collins. Wanna know who wins? You do. I and U – You're probably tall enough to ride.
***
Topic – Who would you choose to compete in a Battle Of The Bands for soul?
From – Felipe Nunez