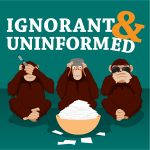 Congratulations and welcome to the longest EpiDose to date! Either Phil Collins or Nic Cage wants to know which is worse: crotch pain or butt pain and we do our best. Did you know that giraffes have two hearts (they're Time Lords!)? Or, that sexual numbers are sort of like hospital pain charts? What about how to tell if you're sleeping with a whore? Remember :
1) There is no relief with ball pain. 2) Don't insult Benji with your squid. 3) Watch out for the silent 'z' in alcohol. — It's dick-titties, the worst part of blue balls, and The More You Know. Shout outs to Chris Wood of Vampire Diaries, Daniel Hines of Memphis, and Siren's own, Josh Segarra!
***
Topic – Which is worse: crotch pain or ass pain?
From – Nic Cage