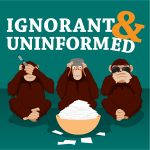 Special guest, Jeff Wacker, sits in for a conversation about responsible drug use brought to you by Trucker-Meth! From the stripper-DJ-Vincent-Price intro (seriously, turn down the volume for the first 30 seconds) to the 48-hour-peyote-star-pudding its an entertaining chat about environment, environment, environment. Remember :
1) Sugar – the original white powder that gets people hooked and makes them feel like crap. 2) No one cares about your trip. 3) If the negatives outweigh the positives then it is time to make a change. It's polarizing pain killers, battery acid and crack, and the "old dude in the scene" who shows you want you don't want to become. Tune in, learn something, and be sure ask the giant lizard if you're cool to drive!
***
Topic – Which drugs can you use recreationally?
From – Josh Coates